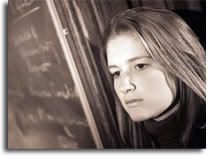 Back in September, I sat down with Diane Strand, a reporter for DeKalb's MidWeek News, to discuss combat PTSD and other issues covered in my book, Moving a Nation to Care.

Those of you who read PTSD Combat regularly know I'm currently a student at Northern Illinois University and shared my experiences the day of the shooting and beyond.

Just this past Wednesday, I posted here on my column that ran in the Northern Star, relfecting on the fact that veterans are a dazed school shooting student's natural ally; they understand the pain and trauma of being in danger and in the vicinity of extreme violence (on an entirely different level than those of us on campus that day, however). Another commonality is an increased risk for post-traumatic stress disorder.


In educational interest, article(s) quoted from extensively.

Ms. Strand and I must have been channeling one another. From her Wednesday piece in the MidWeek News:


What does a veteran have in common with a college student?

Unfortunately for some, it may be Post Traumatic Stress Disorder. Typically, PTSD affects people who have been victims or have witnessed a death, disaster, injury or other crisis. If the shock has not diminished after a month, the diagnosis may be PTSD. ...

Herb Holderman, who heads the county's Veterans' Assistance office, says he has seen several individuals with PTSD from Vietnam, and recently is seeing more Iraqi War vets. Holderman said he refers individuals to psychologist Peter Coe, in Sycamore, who has had a contract for counseling with the Veterans' Administration for several years.

Professionals who have followed the history of Iraqi vets after they return home, have found cases of depression, suicide and homicide, and they predict widespread cases of PTSD as more Iraqi vets return.

Could victims of the Cole Hall tragedy at NIU be vulnerable to such a disorder? "Absolutely," said Lynette Spencer, a licensed social worker at DeKalb Clinic. "It can be caused by any exposure to an extreme event---injury or death. It can also happen to witnesses of the event...even first responders and hospital workers."

Coe said individuals in the room where the shooting took place, Cole Hall, would be most inclined to suffer from PTSD, but any prior traumas they've experienced might increase the possibility. He noted that most students will get past the grieving and loss without complications.
Continuing:
Coe and Spencer agree that repressing what happened is unhealthy and may lead to depression and substance abuse. In fact, Coe said 80-85 percent of Vietnam vets with PTSD turned to alcohol and drug abuse and may still be addicted. A history of broken marriages, arrests and DUIs may have followed.

Later in counseling, the individual will develop coping skills and relaxation techniques, Coe said, to deal with the memories. Their sense of identity and place in the world, often distorted by the experience, can be rebalanced.

At NIU, "those most at risk are those who were in the actual classroom," Coe said.

Spencer noted NIU's many counseling resources including the Employee Wellness and Assistance Program, the Counseling Center and the Psychology Clinic within the psychology department. She supported the university's effort to have instructors and counselors available to all students on the initial days back on campus.

What if the student doesn't report concerns? "As an instructor, I think you know your students..., at least in the smaller classrooms," Spencer said

Related Posts
Want to stay connected? You can subscribe to PTSD Combat via Feedburner or follow Ilona on Twitter.