"God seemed to have made her just what she was that she might be a blessing to others, and when the influence of her character and abilities began to be felt, removed her. These are the Mysteries, my Dear, that we cannot contemplate without astonishment, but which will nevertheless be explained hereafter, and must in the mean time be revered in silence."



-- William Cowper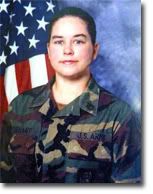 In a few hours, my husband and I along with a veteran friend are attending slain NIU student and 12-year Army veteran Julianna Gehant's visitation. While I don't wish to overstate this, I was near her and the others when the incident occurred and will carry them in my heart forever.
I did not personally know Julianna, but it's been my pleasure to have met a time or two with a few of the fine members of the
NIU Veterans Club
(
images
and
words
from last November's NIU Veteran's Day ceremony); a few of them even helped with a class paper of mine written last semester on returning veterans seeking college degrees following service to their country.
Returning veterans are among a community's greatest assets, among their greatest citizens. In times of crises and dark and violent circumstances on our soil or abroad, they step up to defend us; it's a shame that more in our society don't realize the strong leaders our returning veterans are.
Julianna was clearly one of these.
In educational interest, article(s) quoted from extensively.
It will be our honor to pay our respects to the Gehant family, to offer our support, and to thank them tonight for the service of their daughter and the many sacrifices made by the entire Gehant family to our country. It will also do me much personal good to be able to reach out to them in their darkest time, banding together with other community members to offer them and the Veterans Club even a small sliver of comfort and kindness.
This space pays tribute to Julianna's obvious grace and goodness, many talents, her inner and outer beauty, personal and professional strength, and her soaring heart borne out by both her accomplishments and the words offered up in tribute to her since her death last Thursday. Please
add your own condolences
.
May she find the eternal peace she so valiantly and selflessly worked to bring about in our world while she was with us.
[UPDATE Feb 20, 2008]:
From the
NIU Veterans Club
blog:
The Julianna Gehant Memorial project team is working hard to make this a reality. We are finalizing the proof [for a memorial in her honor] today and then will have a quote on pricing. Donation information will follow.



[Photo of wreath placed in Julianna's honor at NIU Veterans Memorial used by permission of Jose Alfonso Villalobos.]



The memorial dedication is going to be Friday, March 7, 2008 at 11:00am Central time. The location will be the NIU Veterans Memorial in DeKalb, IL, at the corner of College Avenue and Castle Drive, across from Lowden Hall and next to the East Lagoon.

The dedication ceremony will be open to the public. The ceremony will feature guest speakers, a military-style service, and more. Updated information will continue to be posted on this blog, on our Facebook group site and on www.niuveteransclub.org.
Faculty advisor Jon Lehuta posted this NBC News interview with NIU's Veterans Club reflecting on their lost friend and colleague:
From the
Rockford Register Star
:
Julianna Gehant stood out among 400 college students that Betsy Smith works with as academic adviser for elementary education at Northern Illinois University in DeKalb.

"She lit up a room. She was thrilled to finally be doing what she wanted to do. She was very nice, kind, and mature, and very smart," Smith said Friday of Gehant, who was on the dean's list for being a high academic achiever.

"The reason she was in that science class was she was taking it so she could be a better elementary schoolteacher," Smith said, referring to the geology class where Gehant was shot and killed on Thursday by a lone gunman.

Gehant's mother, Debra Gehant of Mendota, said another daughter, Jennifer, whom Julianna lived with in Meriden, called her Thursday afternoon to tell her she'd heard about a shooting at NIU. The family tried to reach Julianna, as did university officials, but she didn't answer her cell phone. About 10 p.m., police called and asked for a description of Julianna, a 5-foot-tall, longhaired, blue-eyed, 32-year-old woman. Her family said she had a zest for life that included serving about 12 years in the U.S. Army Corps of Engineers as a carpenter whose job included building schools overseas.

After the call, the family traveled to Kishwaukee Community Hospital in DeKalb, where Julianna had been taken by rescue staff. Only once before did Julianna give her parents, Debra and Ed, a scare. She wasn't able to call home for a few weeks during her service in Bosnia.

"I worried about her being in Bosnia," Debra said in a phone interview Friday. "I didn't worry about her sitting in a classroom."

Julianna, a commuter student, was hardly one to sit around, though. One of her favorite things to do was watch "Dancing with the Stars" on TV with her mom. She liked it so much that she enrolled in a ballroom dancing class at NIU, where she started classes last year with the aim of getting a degree to teach young children.

Julianna enrolled in the service right after she graduated from Mendota High School in 1994, her mom said, recalling memories of her daughter in high school. One proud moment for Debra: when Julianna played a voodoo witch in a school play. Debra also said Julianna was in high school when her mother was impressed with her daughter's artistic talents. Julianna found a picture of her mom when she was a baby, copied it, made a portrait of her mother and gave it to her as a Christmas gift.

"She was a wonderful woman, a go-getter, who knew what she wanted and went after it," her mother said.
From the
DeKalb Daily Chronicle
:
Family and friends described Julianna Gehant as a woman who followed her own path and was always there to offer a smile or a hand.

Gehant's aunt, Tina Pocius, said her niece was driven in every aspect of her life. Whether it was her 12-year military career or her family and friends, Gehant would give everything she had.

"She was an overachiever," Pocius said. "Everything she did, she put 150 percent in."

Christine Benson, a former choir teacher, taught Gehant at Mendota High School for four years. During that time, she came to appreciate the quick smiles and caring personality that defined her student and friend.

"She was just so affable," Benson said during a phone interview Friday. "She was a very special person." It was her love of creating, and a desire to one day attend college, that led her to the military.

"She wanted to go to college, and one of her ways of doing that was going into the service," Benson said. "For such a young individual, she knew what her goals were and followed through with them. I just really admired her."

Enlisting in the Army after graduation, Gehant worked as an engineer and served in places like Bosnia and Korea. She rose to the rank of staff sergeant. She returned to Mendota High School as an Army recruiter, then began to follow her dream as she enrolled at NIU with the goal of becoming a second-grade teacher.

Dave Schroeder, a retired drama teacher, kept in touch with Gehant through the years and spoke Friday during a memorial service at Mendota High School.

"I had told her before, 'When you go to apply for a job, I want to be the first one to write a recommendation,'" Schroeder said during a phone interview Friday. "She would have been an absolutely great teacher."
The
Chicago Sun-Times
:
After serving for more than 12 years in the U.S. Army and the Army Reserves, 32-year-old Julianna Gehant enrolled at Northern Illinois University last fall, planning to get an education degree so she could become a teacher.

Gehant took her classes seriously — she usually sat in the front row and took lots of notes, friends said Friday as they mourned her death in a classroom shooting that left the Mendota woman and four other classmates dead.

"It's just unfortunate because we all know that she paid attention and would always be in the front of the class," said a friend and NIU classmate, J.D. Kammes. "That's why, probably, this happened. She was always diligent, always in the front, always wanted to learn."

Her family on Friday found it hard to reconcile that Gehant was killed inside a lecture hall.

"They were so afraid of her going to Iraq, and what took her was going to school,'' said Mike DePaul Jr., a close family friend. Kammes said Gehant worked in the Army — she never was sent to Iraq — as a carpenter but had a variety of interests, including ballroom dancing. They partnered together at ballroom dances on campus and around the area, Kammes said.

"She would do anything for you," he said. "She was always happy. Just being around her around made you happy. You couldn't be sad around her. She believed strongly in service and helping other people, that's why she was in the military and now she was trying to get an education. It's such a loss you can't even express it.

She lived with a sister in the Mendota area and commuted to NIU, but she had stayed overnight on campus Wednesday with a friend, largely because of the snow and cold weather. She spent the evening studying, including preparing for Thursday's geology class.

"I just saw her," said Theresa Blank, another friend and classmate. "She left to go to this class and never came back." Blank added: "It's just tragic to see someone taken."

Gehant had joined the NIU Veterans Club, so she spent some time associating with other military vets who tended to be older and more worldly than most freshman students. Members of the club placed a framed color photo of a smiling Gehant at the base of a flagpole near Altgeld Hall and a campus park.

"As a veteran, she served her time and you come here for a fresh start and she was on her path to her new career," said Danielle Adame, a classmate. "She probably sat in the front row to get the best notes and everything."

Gehant served in the Army in an engineering unit, where her building skills could be put to use, Kammes said. One of her favorite stories from the service was spending time in Laos, where she helped build a school for local children.

"She was very proud of that," Kammes said. "She was the kind of friend that you find once in a lifetime. She was an unbelievable person." He broke into tears when he learned early Friday that she had been killed, though he had grown uneasy on Thursday after not hearing from her after the shooting.

"She would never have hurt anyone. She was just so kind all the time," he said, adding he wants to remember how she lived her life, not how she was slain. "You try to think of all the good times you had, not the tragedy. It's horrible that this kind of thing happened. I'd rather remember her how I knew her and not how it is today," he said.
From the
Arlington Heights Daily Herald
:
After spending more than a decade on active duty in the Army, Julianna Gehant had set her sights on a new career: teaching. In a recent Christmas card to a former drama teacher, the 32-year-old woman from Mendota in LaSalle County, had written of plans to teach second graders.

"(She) would have made a tremendous teacher," said Dave Schroeder, who taught Gehant for four years at Mendota Township High School, where she graduated from in 1994. "She would just have been superior."

Known as Julie during her high school years, Gehant was involved in many dramatic productions at Mendota High, Superintendent Jeff Prusator said. She also participated in concert choir and art.

Although she acted occasionally, her real interest in stage work was on the technical crew, said Schroeder, who retired in 2000 but remained in touch with Gehant. She designed many programs for the high school's productions, he recalled.

"She was a tremendous artist," Schroeder said. "Her designs for the covers were absolutely fantastic."

Gehant also helped build sets and did other technical work for the school's stage shows. "She knew how to handle a hammer," Schroeder said. Gehant's acting and technical credits included productions of "Murder in the Magnolias," "Brigadoon," "Night Watch" and "Anything Goes."

She enlisted in the Army while still in high school. Her military service began in July 1994, a Defense Department spokesman said. A decorated soldier, she served as a construction engineer supervisor and had earned the rank of sergeant first class. Her service included time in the war-torn Serbian province of Kosovo in the late 1990s.

Gehant left active duty in March 2007 and joined the Army Reserve. She was most recently assigned to the 100th Division in Louisville, Ky., the largest institutional training division in the Army Reserve. Several teachers on staff at Mendota High knew Gehant and were shaken by her death.

"It's hit some of them very, very hard," Prusator said. "It's one of those things you hear about but never think it'll happen to you."

Students and staff members were encouraged Friday to sign a banner that will be sent to Gehant's family. Additionally, the Mendota High School is collecting money for the NIU crisis center in her memory, Prusator said.
[UPDATE Feb 20, 2008]:
Funeral coverage from
FOX Chicago
:
With one hand, Edward Gehant held his wife Debra as the pair watched their daughter's flag-draped coffin exit a Mendota church Wednesday morning. With his other hand, Gehant saluted in honor of the Army veteran who died in the Feb. 14 shooting at Northern Illinois University.

Julianna Gehant, a 32-year-old freshman at NIU who spent 12 years in the Army in both active duty and the reserves, was buried with full military honors Wednesday near her family's Mendota home. An Army flag hung next to her grave; a bugler played "Taps;" and seven soldiers shot rifles three times in a row.

The burial followed a funeral mass at Holy Cross Church, infused with bright light and incense. Outside the church, members of the Patriot Guard Riders stood watch, next to a block-long stretch of American flags blowing in the bitter wind.

"Today we bury a hero," said the Rev. James E. Kruse, pastor of Holy Cross Church.

Concelebrating the funeral mass was Bishop Daniel Jenky, head of the Peoria Archdiocese, and Msgr. Glenn Nelson of the school's Newman Center. Kruse spoke of Julianna's many military honors, and speculated that in her final moments of terror in the classroom, she did what soldiers are trained to do. She helped.

"Soldiers are not taught the way of cut and run," Kruse said. "Soldiers are taught to help in the time of need."

Kruse wondered aloud if Julianna was the woman students in the Cole Hall classroom spoke of who yelled that the shooter was reloading and students should run.

"I don't know for certain but she's a hero in my mind," he said as mourners were heard quietly crying in the church.

More than 100 people gathered at the cemetery for the burial despite the severe cold, many holding pink, orange or red roses, their winter coats decorated with black and red ribbons. The road cutting through the Mendota cemetery leading to Gehant's grave was lined with American flags.

Huddled together in a tent, Julianna's parents, sister and other relatives accepted condolences and the American flag that draped her coffin.

Julianna was studying to be a second grade teacher, Kruse said. Her second grade teacher read the first reading at the mass in honor of her ambitions. Her friends previously said that she was serious about school, typically sitting in the front row of her classes and taking lots of notes.

Kruse told family and friends gathered in the church that the incident brought tough questions, but today they should not look for answers. They should look around them, at the packed church, and remember the comfort and support offered to them in their daughter's name.

"Ed, you are not alone," Kruse said. "Deb, you are not alone."
Photos from
Rockford Register Star
:
From
ABC News-Chicago
:
The service was private, as hundreds of friends and family offered a final tribute to Juliana Gehant, known as Julie to most. Having served 12 years in the Army, her services got the escort of the Patriot Guard.

"She was continuing to be a soldier and didn't put that behind her. And sitting in the classroom, the unthinkable happens," said Master Sgt. Lee Clement, co-worker. Among those attending were friends from Meriden, the small town where Gehant grew up.

"I grew up with her and lived next door and we all grew up together. It was a small town. And we all played together and spent the night together. And she was a really nice girl," said Tina Hensley, friend.

"We lived in a small town. So the siblings were all gone and she was always fun loving and joking around and laughing," said Tammy Caddell, friend. "She was a sweet kid. I'd known her her whole life. She will be missed," said Robin Ridley, friend.

After Gehant's military service, Gehant wanted to do something new.
She wanted to teach. So she enrolled at NIU last fall to get her teaching certificate. She was known as a serious, focused student, usually sitting in the front of the class. Unfortunately, she was near the front of the classroom when a gunman opened fire last Thursday.

Gehant was one of five students killed in a college lecture hall before the gunman killed himself. She was buried Wednesday with full military honors. Her [final] resting place is Holy Cross Cemetery in Mendota.

[Video of ABC's broadcast.]

Related Posts
Want to stay connected? You can subscribe to PTSD Combat via Feedburner or follow Ilona on Twitter.