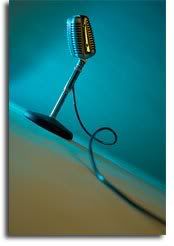 A head's up: Give today's NPR's Weekend Edition Saturday a listen.

Last week, NPR introduced its month long look at the impact of war on military families -- the spouses and kids and parents doing time stateside while their loved one is deployed overseas.

Part of NPR's larger Impact on War project, its goals are to support member stations in collecting and sharing local stories, and "give a voice to the struggles and the triumphs of not just the military brass but the boots on the ground...and those affected by their absence during deployment and in death."

This morning on Weekend Edition Saturday, Gloria Hillard will introduce listeners to Dr. Judith Broder, founder of The Soldiers Project and recent Purpose Prize winner:


Broder saw a play in Los Angeles called The Sand Storm: Stories from the Front. Written by a Marine, it featured monologues of those who served in Iraq and Afghanistan.

"The most horrifying aspect of it was the sense that I got that these were really just ordinary everyday guys, and they had seen things and done things that just shattered their whole sense of themselves," says Broder. "And that they would all need help."

That's when Broder, a clinical psychiatrist, put her retirement plans on hold and founded the Soldiers Project. It provides free counseling not only to service members returning from war — but to their families as well.



Today, the Soldiers Project has more than 200 licensed therapists nationwide

— all volunteers who have received specialized training in everything from combat-related traumas to military culture.
Be sure to listen in this morning (full audio should be online by 12:00 p.m. EST at
NPR
).
In educational interest, article(s) quoted from extensively.
Encore.org
on its Purpose Prize winner:
Broder created The Soldiers Project, which provides unlimited, free, confidential therapy to combat veterans.

The program, unlike the U.S. Department of Veterans Affairs, also provides therapy for affected family members who request it

.

The sessions aim to alleviate the behavioral problems that can result from combat trauma and address personal, moral, and spiritual crises that may follow grim wartime experiences or personal actions.

The Soldiers Project recruits volunteer therapists; gives them specialized training; and encourages conversations with troubled veterans and active-duty military personnel as well as their spouses, partners, parents, and other family members. Broder says

the five-year-old program has a network of more than 200 volunteers, has treated more than 300 patients in the Los Angeles area

, and is being replicated in other cities. ...

Although Broder, 69, knew very little about the military health system before she started The Soldiers Project, she knew enough about how people react to trauma to be convinced that with more than a million soldiers returning to their old lives - sometimes after multiple deployments - there would be a need for help. ...

The Soldiers Project also puts intense effort into public education about the hidden wounds of war.

Broder has spoken at churches, synagogues, Rotary clubs, and military family support groups - "anyone that would have me"

- noting that reaching an age when she had satisfied her professional ambitions gave her the freedom to step outside her comfort zone. "Most of my career, I sat and listened. Suddenly, to publicize the project, I had to become a public speaker, and it turns out I'm pretty good at it."

To further build momentum, Broder organized two conferences exploring mental health care; the most recent one, in May, brought together soldiers, families, VA officials, and mental health professionals. And Broder is pushing to establish a presence at local community colleges, where many veterans are enrolled.
Yesterday, the series also included a
brief interview
with VA Secretary Erik Shinseki, who talked about a recent visit he had with just such veterans attending college.
As for The Soldiers Project, it continues to expand, reaching out to
include
four California cities as well as satellite offices in New York, Washington, New Jersey, and Illinois.
Alex Parker,
Chicago Tribune
:
The Soldiers Project has chapters in several cities, including a

Chicago chapter begun in 2007 by Kate Schechter, a faculty member at the Institute for Clinical Social Work

and the Rush University Medical College Department of Psychology.

"I realized that my students would be inheriting the problem of dealing with traumatized people their age, their peers, coming into the community," she said. "It was kind of a systemic vision of education for the next generation."



Although about 80 mental health professionals offer their services in the Chicago area, fewer than 20veterans have enrolled since the program began

.

Outreach is difficult, said Schechter, because the volunteers have full caseloads at their private practices. Most veterans learn about the program through word of mouth, she said.
If you or others you may know are in need, contact Soldiers Project Chicago at
kschecht@uchicago.edu
.

Related Posts
Want to stay connected? You can subscribe to PTSD Combat via Feedburner or follow Ilona on Twitter.