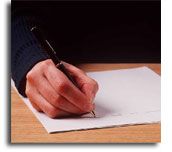 Just a quick note before getting back into the swing of things around here. The past summer and fall have kept me busy writing my upcoming book, Moving a Nation to Care: Post-Traumatic Stress Disorder and America's Returning Troops.

It has been an incredible experience all-around; even better now to have the lion's share of the work behind me. Thanks to all involved with the book project: the military families who shared their stories, my publisher, Ig Publishing, and Cho and the rest of the gang at ePluribus Media.

Looking forward to bringing you more timely combat PTSD coverage in the coming weeks.

Click on 'Article Link' below tags for related posts...



Want to stay connected? You can subscribe to PTSD Combat via Feedburner or follow Ilona on Twitter.