As referenced in comments, this soldier was found.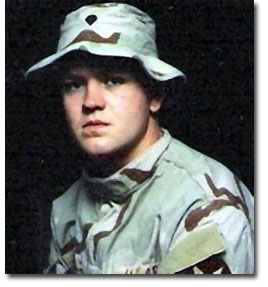 From
Channel 5 Cincinnati News
:
Mother, Police Search For Missing Iraq Veteran
Man Last Seen Saturday Morning, July 29

HAMILTON -- Hamilton police are asking for the public's help in finding a missing Iraq War veteran.

Police said Sgt. Garry Jones, 24, was last seen Saturday morning [a week ago] leaving American Self Storage on Eden Park Drive in a late 1980s maroon Chevy Cavalier. Janice Jones said her son has not been the same mentally since returning from duty in Iraq last year. Jones said her son has never disappeared like this before.
Updates in comments.
Click on 'Article Link' below tags for related posts...


&nbsp

Related Posts




Want to stay connected? You can subscribe to PTSD Combat via Feedburner or follow Ilona on Twitter.