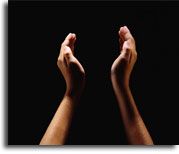 Yesterday, I received this email:

The father of a good friend just died, and a group of us would like
to make a donation in his memory. My friend says he was active in
veteran's affairs (American Legion I think), so I thought that an
organization helping returning Iraq vets would be a good place to
start. Any suggestions?
I've been meaning to get a post up on just this topic for some time. What better time than now?
Click on 'Article Link' below tags for some of my favorite charities...


We're all interested in making sure that the funds we decide to donate get the most bang for their buck. The following organizations directly help our veterans -- each in their own way -- with very little waste. Your support goes directly where it's needed: to our troops/veterans and their families.

Without further delay, here are a few of my favorites:




Gift from Within
A non-profit organization dedicated to those who suffer post-traumatic stress disorder (PTSD), those at risk for PTSD, and those who care for traumatized individuals; develops and disseminates educational material, including videotapes, articles, books, and other resources through its website; maintains a roster of survivors who are willing to participate in an international network of peer support; is designated by the Internal Revenue Service as 501(c)(3) public charity, eligible to receive tax-exempt grants, gifts, and donations.

Donate online via PayPal button, or send a check by mail:

Gift from Within
16 Cobb Hill Rd.
Camden, Maine 04843




Fisher House
Because members of the military and their families are stationed worldwide and must often travel great distances for specialized medical care, Fisher House™ Foundation donates "comfort homes," built on the grounds of major military and VA medical centers. These homes enable family members to be close to a loved one at the most stressful times - during the hospitalization for an unexpected illness, disease, or injury.

There is at least one Fisher House™ at every major military medical center to assist families in need and to ensure that they are provided with the comforts of home in a supportive environment. Annually, the Fisher House™ program serves more than 8,500 families, and have made available more than two million days of lodging to family members since the program originated in 1990. Based on a comparison of fees at a Fisher House™ (the average charge is less than $10 per family per day, with many locations offering rooms at no cost) with commercial lodging facilities in the same area, it is estimated that families have saved more than $60 million by staying at a Fisher House™ since the program began.

Contribute online or send your contribution to:

Fisher House™ Foundation, Inc.
1401 Rockville Pike, Suite 600
Rockville, MD 20852




Operation Homefront
A nonprofit committed to helping to ease the burden of military families left behind during times of war, Operation Homefront makes it easy to help in a real and tangible way by purchasing groceries for our military families who have members actively serving overseas. Buy a bag or groceries for them by purchasing commissary gift certificates in denominations of $10 or $25.

Purchase online or mail a check off to:

Operation Homefront
South Coast Plaza Village
1631 W. Sunflower Ave. Suite C-34
Santa Ana, CA 92704




Angel Flight for Veterans
This nonprofit works to provide long distance transportation for Veterans in need of Medical care. Their aim is to ensure that no financially-needy veteran / active duty military person or their family member(s) is denied access to distant specialized medical evaluation, diagnosis, treatment, or rehabilitation for lack of a means of long-distance medical air transportation. Patients needing help call the National Patient Travel HELPLINE at 1-800-296-1217.

Donate online or mail a check to:

Angel Flight for Veterans
4620 Haygood Road, Ste. 1
Virginia Beach, VA 23455




Homes For Our Troops
Provides handicap accessible homes for our severely wounded Veterans. Homes for Our Troops is a 501 (c)(3) nonprofit organization strongly committed to helping those who have selflessly given to their country and have returned home with serious disabilities and injuries. They assist injured service men and women and their immediate families by raising donations of money, building materials and professional labor and coordinating the process of building a new home or adapting an existing home for handicapped accessibility. With the growing network of professionals in the building industry, building material manufacturers, and generous donors from across the USA, Homes for Our Troops is able to provide this service at little or no cost to the veteran.

Donate online or send your contribution by printing this mail-in form.




Quilts of Valor
The mission of the QOV Foundation is to cover ALL combat wounded servicemembers whether physical or psychological with wartime quilts called Quilts of Valor (QOVs). The wounded servicemembers from the War on Terror or Long War are to be considered first and foremost. The second mission is to teach our children how to sew QOVs. This skill will teach sewing skills in addition to becoming civically involved and volunteering for the betterment of our nation. A natural extension of our mission will be to link up with our coalition countries and see that their combat wounded are also covered. When all is said and done what we are doing is providing a means by which our combat wounded can have a better life. This foundation will do whatever it takes to reach this goal. Tax deductible donations via their site or by mail in the forms of cash, fabric, supplies and other needed items. Email or phone Catherine at cc.roberts@comcast.net or via phone at 302.236.0230 for more information on how you can help.

Donate online via PayPal Button.





Well, there are a lot more doing outstanding work for our veterans; so, I invite you to add any of your favorites in comments.

And a thank you goes out to the person who emailed me yesterday with the question which inspired this post. The thanks is not only for getting me motivated, but for the actions your social circle is taking. What better way to honor this man's life and work with the American Legion, than by carrying onward his life's mission beyond the time that he had with us on earth?

My condolences to your friend's family. And thanks for writing...
Want to stay connected? You can subscribe to PTSD Combat via Feedburner or follow Ilona on Twitter.