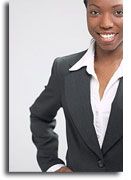 MilitaryStars is hosting the Western Regional Career Expo on March 6th from 12pm - 5pm at the Hilton Burbank Airport 2500 Hollywood Way, Burbank, CA. From the website: "Participating employers range from Fortune 500 companies to the nation's fastest growing local businesses with positions available in Management, Operations, Logistics, Sales, Technology, and much more." Registration [pdf] | Agenda

And before you go, you might want to take a look at these job search resources. Good luck!

Click on 'Article Link' below tags for related posts...




&nbspRelated Posts


Want to stay connected? You can subscribe to PTSD Combat via Feedburner or follow Ilona on Twitter.