I've been taking an interesting and informative class at NIU this semester, a special section called Iraq on Film.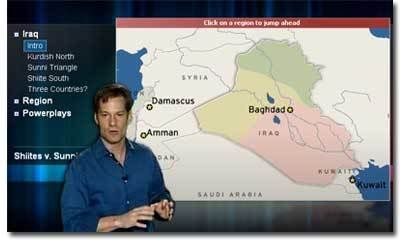 Eventually, I'd like to find the time to put a post together on the class itself, but today I wanted to share a link that we were given by our instructor. It's a momentary divergence from the issue of PTSD, but a quick trip to view the well-produced
multimedia presentation
by MSNBC will be well worth it if you'd like to understand why the different ethnic groups are fighting in Iraq.
Want to stay connected? You can subscribe to PTSD Combat via Feedburner or follow Ilona on Twitter.