PostSecret is an online journal sharing postcards sent in from around the world containing secret regrets, hopes, experiences, fantasies, beliefs, and fears (to name but a few topics covered). Today, an Iraq veteran coping with PTSD chimed in: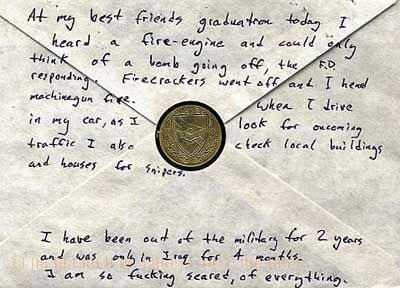 Thanks to devtob at Daily Kos for the heads-up. I'll take a closer look at this aspect of combat PTSD in a future post.

Want to stay connected? You can subscribe to PTSD Combat via Feedburner or follow Ilona on Twitter.