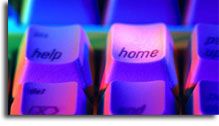 Are you an OEF/OIF veteran who's been back in the states, done your time, and wondering what to do with the rest of your life? Are you feeling like your best years are already behind you, and there's no greater mission you can be a part of? Well, if you're one of the majority of our veterans who've been fortunate to have a pretty smooth reintegration process, I have a request for you guys and gals. Have you checked in on your fellow battle buddies lately?

Click on 'Article Link' below tags for more...

Not everyone has the same solid support network in place that you may have had. Not every returning veteran has someone they can talk to when they have questions or concerns...especially if it's about combat experiences. Some people end up having a hard time transitioning, a hard time finding that same support you guys and gals gave each other while you in the military together. Jesus Bocanegra is one such guy. Late last year, he gave NPR's All Things Considered an interview [audio | transcript]. Talking about how hard the transition was, how much he missed that camaraderie, I was struck by the idea that it's too bad he's having such a hard time finding someone to talk to.

So, I have a challenge tonight: for those of you who are honestly doing all right (and I mean you really have to be doing great and feeling like you have enough juice charged up that you can give of yourself to someone who might need some help), can you check in on your battle buddies? Even better, would you consider volunteering with your local VA or perhaps phoning up a veterans group and asking if they need your help?

Who knows? Maybe making yourself available to talk with the newer batch of veterans coming home behind you might work its way around to enhancing your own post-deployment experience. You might even find that it's a great way to put your unique experience and special knowledge to use for a greater good.

In any event, thanks again for your service.

And welcome home!

Want to stay connected? You can subscribe to PTSD Combat via Feedburner or follow Ilona on Twitter.